BUYA is a limited edition series from de Venezuelan visual artist Delsy Rubio; in this series is shown on detail part of some of her work done in her signature techniques laser cutting and lacquered in acrylic paint to create sculptures, 3D shapes that enhance their volume under the light.
BUYA or "bulla" in the social context means: enjoyment, joy, hubbub and is precisely what this series looks to reflect in this visual geometric volumes, simple forms that highlight the color to give artistic sense to those emotions.
¡Buya, feel it... enjoy it on your wall!
From the inner stillness, where I silently create my works and also what is created is amplified, something spontaneous happened, I observed details in the images of my reliefs that revealed the beauty of geometry, thus the idea of making a limited edition series with  cheerful colors related to emotions, in time, I felt that those details in four geometry could go further expanding their possibilities, creating several designs in the same work and thus the most dynamic proposal inviting the viewer to interact, who from their understanding  You can express your state of mind and then let a state of calm flow through.
The limited edition series Buya in geometry of four is a scalable work produced in the USA, from 18 "x 18" to 47 "x 47".
Freely combine these pieces and create your own Buya in Four Geometric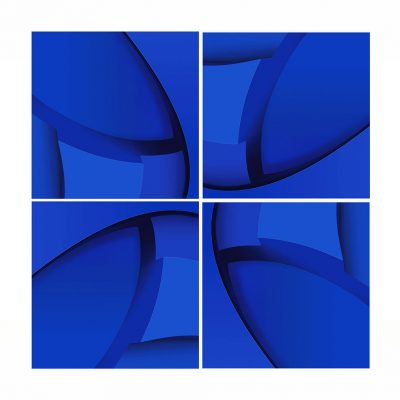 Bluish in four geometry UV-ink/Methacrylate or Aluminum | 2019 – 2020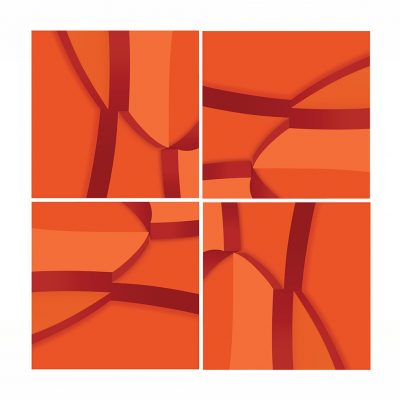 Glowing Orange in four geometry UV-ink/Methacrylate or Aluminum | 2019 – 2020
Light Blue in four geometry UV-ink/Methacrylate or Aluminum | 2019 – 2020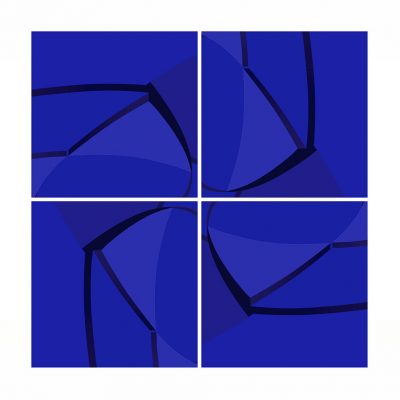 Prussian Blue in four geometry UV-ink/Methacrylate or Aluminum | 2019 – 2020
Cheer Purple in four geometry UV-ink/Methacrylate or Aluminum | 2019 – 2020
Teal Green in four geometry UV-ink/Methacrylate of Aluminium | 2019
Throbbing Vermilion in four geometry UV-ink/Methacrylate or Aluminum | 2019 – 2020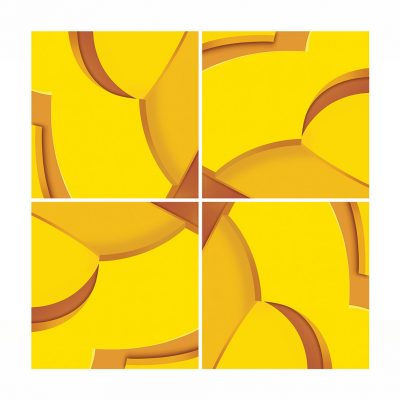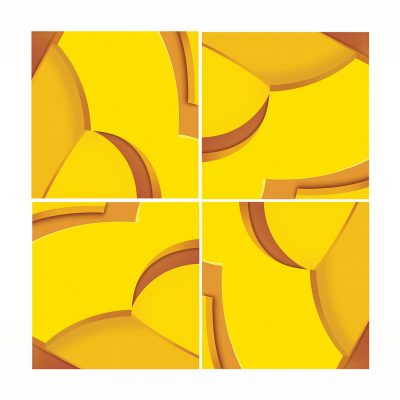 Vibrant Yellow in four geometry UV-ink/Methacrylate or Aluminum | 2019 - 2020
Whatever, between four walls | Aluminum | 2020